Important BOOM!Box updates & a very special NEXUS announcement!
By Espionage Cosmetics
0 comments
Some changes are coming to the land of Espionage Cosmetics subscriptions and we wanted to share them with you beyond just a quick social media post! 
#1: After November's Frozen box, BOOM!Box will be taking a temporary hiatus. This might bum out a number of you, but we promise it's so we can improve the service, curation, and overall experience of these boxes. We truly want it to be an EXPERIENCE. We'll be pulling this back to the drawing board and revamping for a bit, so please sit tight while we implement these changes!
What does this mean for current subscribers?
Active subscribers that have shipments beyond November's box will be receiving an email with further details on how this transition will happen and how it will affect them. This hasn't been sent out yet, but keep an eye on your inbox! 
We are extending sign ups for the November Frozen box

until November 15th

. We want to give everyone a chance to hop in on this one, since it'll be the last one for a bit and we're really crazy excited about its contents!
This also means that this box won't start shipping

until after Nov 15th

 while we wait for final subscriptions to roll in. This box will now be shipping by Nov 30th.
To fill the void that months without BOOM!Box will surely leave, we also have a very exciting NEXUS announcement! ;]
Yeah, this sort of sums up our feelings on this one: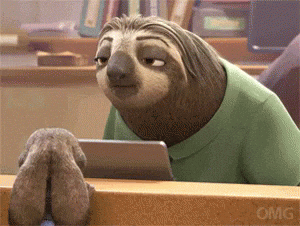 #2: That's right! A whole new version of NEXUS is coming to the Land of Fandom & Glitter and we have no words! Actually, it'll have a LOT o' WORDS. NEXUS LITERARY is coming in December!
Whaaaat?! But what is it really?!
NEXUS Literary is an entirely new version of NX for all of you bookworms out there, ourselves included! These designs will be inspired and built around our favorite stories and characters from literature deriving from all genres! ($15 per month.)
Each month will feature two brand new nail wrap designs that will face off in an epic nail wrap battle just like regular NX! The winning design will join our line and the losing design becomes a Subscriber Exclusive for you to enjoy.
Cherish your exclusives! Losing designs will now find their way into Mystery Wraps.
Each month we will have only ONE theme for both versions of NX and the Booster Pack. It's actually quite fun to brainstorm several different nail designs for one theme. See if you can guess what you'll find inside!!!
Share this